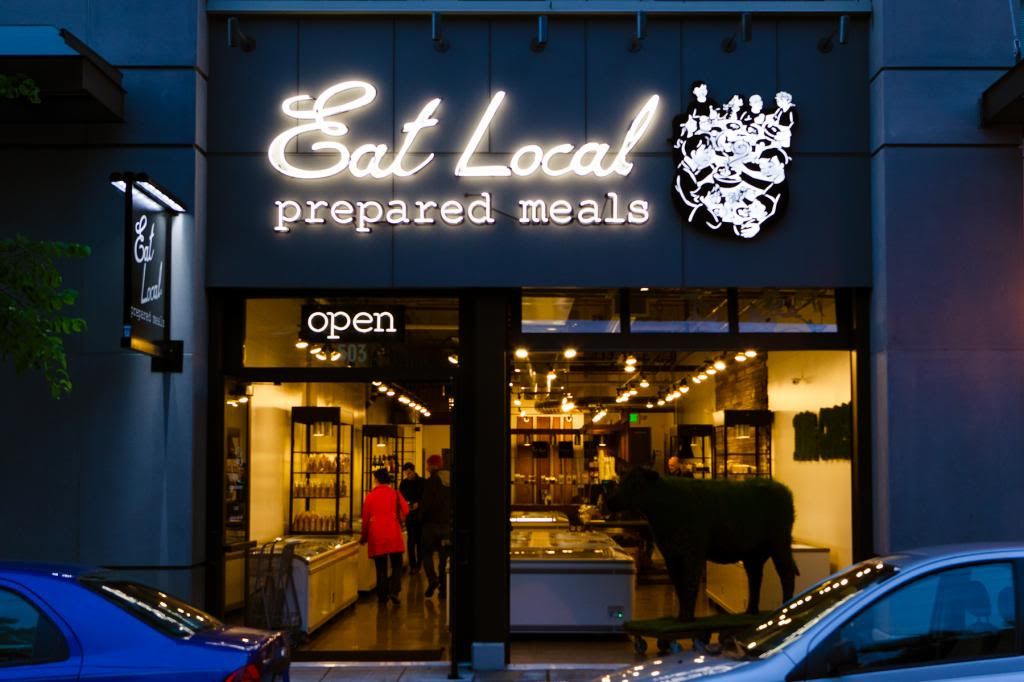 Over 90 years of Washington farming heritage are behind our passion for real food.
Eat Local prepared foods are made with Northwest farmed, organic or sustainably grown produce, grass fed and finished meats & free range chicken. Everything on the menu is hand-made in our kitchen, from scratch, using traditional methods & house-made stocks. Our meals are frozen to maintain flavor, nutrients and quality without the use of added chemicals, preservatives or fillers.
Our food is available in either BPA free, biodegradable packaging or reusable glass containers that can be bought and returned through deposit as you would a milk bottle. We use only natural sweeteners such as evaporated cane juice, honey and maple syrup.
Choose from the extensive offering of appetizers, entrees, sides and desserts. Take home and heat from frozen, relax, and enjoy some extra time with family & friends.
Park for free in the Diamond lot next to our Queen Anne store or in front of our Burien while shopping at Eat Local Use Eat Local appetizers, entrees, sides and desserts for parties & larger events.
No pre-ordering required.